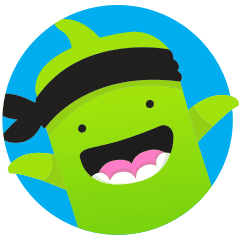 20 Best Free Educational Apps
With the advent of digital tools and the spread of technology, we are in an age where information is the most available it's ever been, to anyone with a computer or a smartphone. Free educational applications abound, and entire courses can be found online. If you've ever had the itch to learn a language or develop your math skills, now's the time! Here's a quick list of 20 free apps that every lifelong learner should check out.
EdApp is a better mobile learning management system designed for today's digital habits, delivering more engaging and effective micro-learning directly to learners anytime and anywhere. EdApp is an effective free educational app because it incorporates cutting-edge aspects backed by science, such as elements of gamification and spaced repetition. Some cool quiz games you can add include multiple choice, find-a-word, and fill in the blanks. Not only will you learn, but you'll have a great time doing it!
CliffsNotes
Don't you ever just look up at the night sky and wish you could know what constellation you're looking at? Star Chart can help. All you have to do is point your phone toward the night sky, and the app will use a combination of GPS technology and 3D rendering to show you exactly what you are looking at. It's a hands-on way that gets learners out into the real world, while also giving them the tools to understand what they are looking at.
Reading Eggs
Reading Eggs is the multi-award winning learning app that helps children learn to read. They will learn how to read using interactive reading games, guided reading lessons, fun activities and over 2,000 digital story books.
The lessons are presented in levels outlining your child's learning path to keep kids engaged. You can take advantage of their special 30-day FREE trial offer and see how your child's reading can improve in just weeks. Reading Eggs is a complete learn to read system for children aged 2-13 and covers the five essential components of reading: phonics, phonemic awareness, vocabulary, fluency and comprehension. Parents can see instant results in their dashboard and receive detailed progress reports, which shows exactly where their child is improving and where extra attention is needed. That makes it one of the best educational apps for academics on a budget.
Speech Blubs
Speech Blubs is a Speech Therapy application, created in cooperation with Speech and Language Pathologists, that uses voice controlled and video technology to develop speech articulation for young children with or without speech difficulties. The app has thousands of activities that aid over the practice of speech sounds in a fun and engaging way.
Improve your child's speech in a fun and engaging way! Interactive videos, face filters, stickers, puzzles, mini games and tons of fun facts are what will keep your child engaged while improving their speaking abilities. Learn all about animals, dinosaurs, stars, vehicles, emotions and much more with this great app. Want to play guessing games? Practice speech through singing? Speech Blubs has some major improvements: new look, helpful parent's section, new saveable face filters and access to the reading app 'READING BLUBS'. Parents can now personalize the app, so that their child becomes the main hero of their speech journey. Download the app and join the supportive family of over 4M parents who rate the 4.6 in the App Store!
Augmented Reality Classroom Apps For Teachers
Augmented reality is changing the face of classroom apps for teachers, they can literally bring infinite possibilities into the classroom. I've tried to describe them in my reviews but I realised that it was tricky to adequately describe their depth with just words so I've included some YouTube clips so you can see how augmented reality works.
29. ChatterPix Kids
30. Curiscope Virtuali-tee
There's also the option to explore with a VR headset but this doesn't work in selfie mode and it might be a challenge to persuade a friend to stand still for a long time unless you've both got t-shirts and headsets.
31. Green Screen
32. Thinglink
33. Apple Clips
34. HP Reveal
35. Figment AR
Features To Look For In Educational Apps
Parents need to ensure that the application they select and download for their kids is actually beneficial. They may use a few tips to ensure that kids will be learning and using their time efficiently. Below are some of the features parents should look for in educational applications:
Customizable Settings
Speech and pronunciation
Parental control
Option for parental control should be present in the application, to control whatever the parents want. It could be something as small as the music of the game or something like preventing the kids from opening the lessons of higher levels so that you're certain the lessons are age appropriate.
Systematic learning
An application should have a plethora of information, but nothing too overwhelming for kids. It should be organized and categorized into a systematic learning procedure combining live and recorded sessions.
Assessments and Feedback
It should have an option to test information. For young kids, it could be as simple as a question, whereas for older students it could be quizzes or mock tests. This provides quantitative feedback to parents and show them the improvement in learning.
Base Language
To ensure inclusivity, the application should have an option to choose languages the student is comfortable in. In underdeveloped countries, English language is not very common to students. They usually are fluent in their native languages and mother tongue.
Visual Enhancement Tools
Video-based content and gamified version of activities keep the kids engaged which is why parents should also try to find such apps. However, it should be noted that advertisements should be kept to a minimum, especially advertisements of other games and TV show promotions since they can be distracting for the student and negatively impact their learning.
Resources:
https://www.edapp.com/blog/free-educational-apps/
https://www.educationalappstore.com/app-lists/apps-for-education
https://www.educationcorner.com/35-incredible-classroom-apps/
https://myelearningworld.com/best-educational-apps-for-kids/