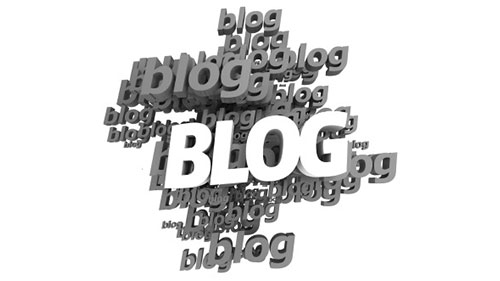 What Should I Blog About? 10 Ways to Discover Your Perfect Niche
Many people want to start a blog, but they just can't decide what to write about. If I had started a blog years ago, I would be in that camp. I just have so many interests, and there are so many possible topics to focus on that it would be paralyzing picking one topic.
How to write a blog post
When writing a blog post, whether it's you're guest posting for someone else or writing for your own blog, you'll want to cover topics that bring value to your readers and fall in line with their interests, as well as your own. Rather than trying to find the perfect topic right away, start by jotting down different ideas that come to mind.
Once you find some interesting ideas online, think about the unique ways you can approach those topics. Consider the various ways you can play around with topic ideas to come up with something that isn't only trendy and relevant, but that's also original and fresh.
Refine your topic with keyword research
Part of writing a blog post involves keyword research. This crucial SEO practice is used as a marker to see which terms you can potentially rank high for in certain online searches.
Once you've chosen a direction for your blog post, you'll need to figure out the chances of its success on search engine result pages – which ultimately means getting more eyes on your content. In order to succeed, conduct keyword research to find the most relevant queries for your topic.
You can find keywords for your own articles by using various keyword research tools. If you're new to blogging, you'll probably want to start with free tools such as Answer the Public, Ubersuggest, and Google Keyword Planner. Afterwards, you may want to upgrade to more advanced tools like SEMrush or Ahrefs.
While conducting keyword research, keep in mind that the more specific the phrase, the more closely it will match your audience's intent. On the other hand, broader keywords tend to have higher search volumes – meaning more people are searching for them each month.
Think about the benefits of opting for a broader phrase, like "chocolate chip cookies," over a more precise phrase, like "how to make chocolate chip cookies." Choosing the right keywords means striking a balance between high search volume and high intent.
Once you've selected your keywords, you can use them to shape the structure of your content. Google those phrases to find out which articles have successfully targeted those same keywords, and spend some time browsing their content. This will give you inspiration for your own article in terms of what to include and how to structure it.
3 Reasons You Should Not Start a Blog
But after giving you those detailed instructions, which could save you hundreds of hours of wasted time, we also want to give you some good reasons why you should not start a blog. (Keep in mind that these reasons are just our opinions, and we do not pretend to offer them up as a collection of empirical blogging maxims.)
Money. You should not start a blog to make money. We need to get that out of the way first. If your primary objective is to replace your full-time income from blogging, forget about it. It doesn't work that way.Do you think that Jimi Hendrix picked up his first guitar so he could "supplement his income"? No, he didn't. Rather, he did it for the love of it, for the joy and fulfillment he received, and the income came thereafter—much later actually.
Notoriety. Don't plan on getting "Internet famous" right away. Not every site grows as fast as ours did, but that's okay. The truth is that we kind of got lucky. We found a great domain name, we cobbled together a logo and site design that people liked, we write fairly well, and our content connected with people in a unique way.We didn't start this site to become "famous," though. That'd be ridiculous. We started this site to become bloggers and share a message. Our popularity came as a surprise to us, and it was a result of a little luck and a lot of hard, passionate work.
Traffic. Not all traffic is good traffic, so don't worry about getting thousands of readers right away. Spend your time producing meaningful creations and eventually the audience will show up if you are helping people solve problems. In other words, focus on adding value, not increasing traffic.
The funny thing is that all these things can happen. You could make a full-time income from building a blog. We do it, Corbett Barr does it, and so do many others. And you could become an Internet famous blogger like Leo Babauta or Chris Brogan.
But if these are the sole reasons you start blogging, you'll be miserable because it will seem like a job. And if it feels like a job, you won't be passionate about it, so you'll either hate it or fall flat on your face (or both).
4 Blogging Resources
How do you make money blogging? How much do bloggers make? Can I make money blogging? Are blogs still profitable in 2022?
Creations. By building an audience who finds value in our message, we've been able to offer our three books and our documentary, Minimalism, to an audience who is willing to support our creative work. Consequently, all three books have been bestsellers and are now translated into more than a dozen languages; and thanks to Netflix, our documentary is available in 190 countries. (For more information about our book-publishing process, read this blog post series: How to Publish an Indie Book.)
Audience Contributions. Since we refuse to clutter our blog or popular podcast with ads, we depend on audience support to fund production of our podcast. With more than 5,000 supporters on Patreon and many others via PayPal, The Minimalists Podcast is fully funded with audience support, which means we're able to pay for our podcast producer, filmmaker, and studio space without advertisements on our platforms.
Speaking. As we built our audience, many organizations, universities, and conferences began contacting us about speaking at their events. At first, we starting speaking for free just to build a name for ourselves. Then, we started charging a few hundred dollars per event. Now, we're able to charge significantly more money because the demand for our talks is high.So far, The Minimalists have spoken at Harvard, Apple, Google, Allstate, SAP, SXSW, TEDx, and many other organizations. We speak about a wide array of topics, from simple living and "simple work," to health, relationships, writing, publishing, social media, personal growth, and contribution—and it all started because we started this blog. (Anyone who is interested in hiring us to speak can visit our speaking page for details.)
Tours. Over the past eight years, The Minimalists, have embarked on eight speaking tours, including 2017's 50-city "Less Is Now" theater tour, which attracted an average of more than 1,000 people a night, with considerably larger audiences in bigger cities. Our 2014 "Everything That Remains" bookstore tour spanned 119 cities in eight countries and attracted 75,000 attendees.
Writing Classes. I get countless questions about writing, so I've been able to transfer that skillset to help hundreds of students improve their writing over the years. I teach a four-week online writing class designed to improve the writing of people at any skill level—beginner, intermediate, or professional.
Amazon Links. If The Minimalists recommend a product like this photo scanner, and then a reader purchases that product, we receive a small commission for that sale at no additional cost to our audience. We're careful about what we recommend, however, because, as minimalists, we want you to consume less and to consume intentionally.
Affiliate Sales. When we recommend services such as Bluehost and Constant Contact, we receive a referral fee. Once again, though, that's obviously not why we recommend these services. Virtually every hosting company has an affiliate program, so we think it's best to recommend the companies we use.
Through these various means, Ryan and I are able to earn a full-time income through blogging. But it's worth noting that making money from your blog is not the best place to start.
While there's nothing wrong with making money—which you can do through affiliate links, advertisements, and your own products and services—the best reason to start blogging is because you have something to express.
If you make money along the way, that's great. In fact, if you help people solve their problems, you're all but guaranteed to make money from your blog—eventually. Let's just remember there are at least four resources that are more important than money: skills, time, energy, and attention.
That said, let's not kid ourselves by acting as if making money is irrelevant—it's not. Making money from our blog is simply not the primary driver for our creativity or why we became bloggers. Although people often think of money as the ultimate resource, it is the least important of the five mentioned above.
Money won't necessarily improve your life, but it will amplify your existing behaviors. If you have bad habits, then more money will make your life considerably worse. And if you're already a generous person, then more money can help you be more loving, caring, and considerate.
What does blog stand for? What does blog mean?
According to Wikipedia, a blog is a discussion or informational website published on the World Wide Web consisting of "discrete, often informal diary-style text entries (posts)." The term "weblog" was coined by Jorn Barger on December 17, 1997. The short form, "blog," was coined by Peter Merholz, who jokingly broke the word weblog into the phrase we blog in the sidebar of his blog in 1999.
Source:
https://justagirlandherblog.com/what-should-i-blog-about/
https://www.wix.com/blog/2019/11/how-to-write-a-blog-post-with-examples/
https://www.theminimalists.com/blog/